Bernard Bunning
Business Architect – Taxation Expertise 30+ years
Bernard W. Bunning is Global Managing Partner for BBRS, LLP a multi-disciplined and multi-state CPA firm that dates back to 1957. BBRS, LLP was also recognized as a top 8 CPA firm in the country by Goldline Research as profiled in FORBES magazine in December 2009.
Mr. Bunning is responsible for managing corporate finance engagements, including mergers and acquisitions, company divestitures, business architectural and wealth advisory group, and the tax litigation group.
Bernard as a Business Architect also creates and advises clients on business structures, models, implementation, and planning considerations by creating individually tailored strategies. He has more than 35 years of experience in business appraisal, strategic planning, mergers and acquisitions, litigation support and planning for high net worth individuals. Mr. Bunning has successfully defended his conclusions in his areas of expertise with state taxation agencies, the Internal Revenue Service, and Federal and State Courts.
Mr. Bunning has achieved the following degrees, certifications, and designations:
Certified Public Accountant (CPA) for the states of: California, Iowa, North Dakota,
Oklahoma, Oregon, Wyoming, Colorado
MS in Taxation
MBA, Jurist Doctorate, and a Master of Law in Taxation
IRS Enrolled Agent authorized by the US Department of Treasury
Corporate Finance as a Master Financial Manager™ (MFM)
Chartered Global Management Accountant
Certified Valuation Analyst (CVA)
AICPA Certified Personal Financial Specialist
Forensic Certified Public Accountant (FCPA)
Certified Accredited in Business Valuation
AICPA Certified Financial Forensics
Certified Risk Professional in Mergers and Acquisitions
Diplomat with the American Board of Forensic Accounting
Fellow with the American College of Forensic Examiners
Fellow & Advisor-Board of Standards American Academy of Financial
Management™
Mr. Bunning was previously a Financial Industry Regulatory Authority (FINRA) registered representative as well as an Investment Banker. He is currently pursuing an advanced law degree in International Tax & Financial Services through the Walter H. & Dorothy B. Diamond Graduate Program at Thomas Jefferson School of Law.
Contact Information:
Toll Free: 877-829-8372
Phone: 916-728-1040
Fax: 916-728-1070
Email: bbunning@bbrsllp.com
Website: https://bunningllp.com/
Sacramento Office:
6939 Sunrise Blvd. Suite 120
Citrus Heights, CA 95610
Joseph Tully
FCCC recommends Joseph Tully as our number one referral for all cannabis related criminal defense and administrative compliance issues.
Joseph Tully has over fifteen years experience practicing criminal law in California and has been certified as a Criminal Law Specialist* by the California Board of Legal Specialization. In addition, Mr. Tully has been recognized by The National Trial Lawyers as a Top 100 Trial Lawyer in both 2013 and 2014.
Mr. Tully began his career as a deputy public defender in the misdemeanor unit of the Fresno County Office of the Public Defender. In that unit, he defended many accused at trial and quickly gained a reputation for excellence in litigation. As a result, Mr. Tully was promoted to the felony trial team after only eight months at the office.
In 2001, Mr. Tully and deputy public defender Jack Weiss left the public defender's office to form Tully & Weiss in the Bay Area. Since the establishment of Tully & Weiss, Mr. Tully has successfully represented individuals, in both State and Federal Court, accused of a wide variety of criminal charges, including domestic violence, DUIs, drug possession and sales, sexual assault and first degree murder.
He has extensive experience defending medical marijuana/cannabis collectives, cooperatives, cultivators, and caregivers facing criminal charges for helping patients.
Mr. Tully has represented many high profile clients with discretion and professional sensitivity. In addition to representing private clients, Mr. Tully has also been a member of the Conflict Panel in Contra Costa County, in which he represented indigent defendants in cases where the public defender has a conflict of interest.
Additionally, Mr. Tully is active in the Contra Costa Bar Association where he recently completed a tenure as the Vice Chair of the Criminal Law Section. He had previously served as the secretary of the Criminal Law Section.
In California, marijuana law is ever changing. If you are facing a marijuana-related drug offense, it is important that you obtain an attorney who is up-to-date on California marijuana laws, applicable defenses, as well as federal law. Joseph Tully and the attorneys at Tully & Weiss are experienced in handling marijuana offenses from minor possession to large-scale cultivation and sales. We are experts at defending cooperatives, collectives, cultivators, and caregivers facing charges for helping patients. We have represented clients facing marijuana-related charges across the state from Shasta and Mendocino Counties to Fresno County. If you are facing a marijuana-related offense, we invite you to contact us statewide at 925-229-9700. Or call our N. California line at (530) 638-4720 for Shasta/Butte/Humboldt and beyond. Visit our firm blog for news and thoughts shared by our attorneys.
* To receive the Criminal Law Specialist Certification, attorneys "must have taken and passed a written examination in their specialty field, demonstrated a high level of experience in the field, fulfilled ongoing education requirements, and been favorably evaluated by other attorneys and judges familiar with their work."
Contact Information:
Joseph Tully
Phone Numbers:
East Bay: 925-229-9700
Oakland – Alameda County: (510) 269-9227
North Calif.: (530) 776-0840
Email: joseph@tully-weiss.com
Website: tully-weiss.com
Mailing Address:
713 Main St,
Martinez, CA 94553
---
Eugene "ED" Denson
Eugene Denson graduated with a law degree from William Howard Taft University and was sworn in as an attorney in 1999. His practice has been focused on defense of people charged with marijuana crimes, or DUI, in addition to quite a bit of pro-bono work for activists arrested during protests of logging practices in the old growth redwoods, and more recently protesting the environmental impacts of the Willits by-pass construction on US 101.
He has given a number of public lectures on California's medical marijuana law to patients and their caregivers, and hosts a once-monthly, one-hour, talk show on the topic, on local community radio station, KMUD.
In 2006 he went to China as part of a Global Volunteers program, and gave lectures on the American legal system to University students in Xi'an. As of 2014 his practice takes him into California courts in most Northern California counties, and he estimates that he drives over 30,000 miles a year.
Contact Information:
Eugene Denson
Phone: 707-923-4764
Email: edenson@asis.com
Website: marijuanadefenselawyer.com
Mailing Address:
P.O. Box 158,
Alderpoint, CA 95511
---
William McPike
William R. McPike, Attorney at Law, specializes in medical marijuana law and patient rights. An extensive and diverse client portfolio allows Mr. McPike to speak on the subject with great authority and his reputation for successfully defending patient rights is unmatched.
His papers on the subject are used by other attorneys throughout California and have been used in programs presented through the California Bar's Continuing Legal Education (CLE) for practicing attorneys.
Bill is also a published book author. His guide, "Through the Haze — Medical Marijuana — The Law and Patient Rights.", represents the culmination of years of working "in-the-trenches", helping medical marijuana patients gain access to the medicine they need and also, growers (farmers) and co-op/collective/club operators, navigate the sometimes frightening and often confusing laws and legal system.
Bill has successfully defended marijuana patients throughout California. As reported in Bud Life – he has defended patients and growers in 32 of California's 58 counties and in 2010, had significant success with in getting two cases DISMISSED – a Placer County case involving 10 pounds and a Merced County case, involving 7 pounds.
Bill has won medical marijuana patient cases without the patients entering a plea (arraignment). His clients appreciate the vigor with which he launches himself into a case and his years of experience in knowing how to formulate a strategic defense, and focus on the right points and perspectives in which to present the case to have the highest probability of achieving a positive outcome for the client/defendant.
Contact Information:
William McPike
Phone: 888-420-BUDS (2837)
Email: billmcpike@420college.org
Website: 420college.org
Mailing Address:
36360 Peterson Mill Rd.
Auberry, CA 93602
(Photo Credit: Craig Kohlruss)
---
Steven Munkelt
At the Munkelt Law Office, our founding attorney, Stephen A. Munkelt, leverages more than 30 years of criminal law experience to provide dedicated defense assistance to clients throughout the Nevada City, California, area.
Certified by the California State Bar as a criminal law specialist, Stephen A. Munkelt is widely recognized for his reputation of offering fair, honest and dedicated representation to every client he works with.
This reputation allows him to work closely with prosecutors and the courts to find fair and satisfactory resolutions to even the most challenging cases, giving you an advantage while addressing your criminal charges.
Contact Information:
Steven Munkelt
Phone: 530-265-8508
Fax: 530-265-0881
Email: stephen@munkeltlaw.com
Website: munkeltlaw.com
Mailing Address:
356 Providence Mine Road, Suite E
Nevada City, CA 95959
---
Jennifer Granger
Jennifer Granger is a Northern California Criminal Defense Attorney who does not back down against the prosecution. As a criminal defense lawyer for more than a decade, Jennifer is an aggressive advocate for her clients with a solid winning record in the courtroom. If you are seeking experienced and effective legal representation at a fair price, Jennifer Granger is the defense attorney for you. If you, a family member, or someone you care about have been charged with a crime, call now for a free case evaluation.
Jennifer Granger also handles family law matters including divorce and child custody and is happy to discuss representing you and guiding you through these challenging circumstances.
Attorney Jennifer Granger provides the best possible legal representation and is a respected and effective Grass Valley criminal attorney with offices in both Nevada City and Marysville. She is ready to defend your rights against DUI, drug possession, issues related to medical marijuana, domestic violence, or any other criminal charge. Jennifer has helped many people avoid jail time, retain their driving privileges and avoid a criminal record.
Jennifer Granger has also successfully handled many family law cases. She is committed to helping individuals and families navigate the complex legal process of divorce, settlement, and child custody.
Jennifer Granger graduated from the University of San Francisco School of Law in 1994. While attending law school, Jennifer clerked for San Francisco Defense Attorney Scott Kaufman. Upon graduation, she practiced for the immigration law firm Crosland, Strand, Freeman &Moyock defending aliens facing deportation in Federal Court.
In 2000, Ms. Granger moved to the Northern California town of Nevada City. For the past 15 years she has devoted her practice to criminal defense and family law in Nevada County and the surrounding counties of Sierra, Plumas, Colusa, Yuba, Placer and Sutter. She has tried cases in Nevada, Yuba, and Sutter Counties with great success.
Jennifer is a member in good standing of the following organizations:
Nevada County Bar Association
Nevada County Criminal Defense Bar
State Bar of California
National Organization for the Reform of Marijuana Laws
Contact Information:
Jennifer Granger
Phone: 530-470-0328
Email: jmgrangerlawoffice@gmail.com
Website: jgrangerlaw.com
Mailing Address:
Nevada City Office:
356 Providence Mine Road, Ste. D
Nevada City, CA 95959
Marysville Office:
500 Olive St., Ste. 31
Marysville, CA 95901
---
Jackson Square Law Offices
Contact Information:
Zenia Karen Gilg, Danny B. Schultz
Phone: 415-394-3800
Fax: 415-394-3806
Mailing Address:
809 Montgomery St, 2nd Floor
San Francisco, CA 94133
.
---
Mark Harris
Contact Information:
Mark Harris
Phone: 707-822-9506
Mailing Address:
1160 "G" St. (Suite B)
Arcata, CA 95518
---
Melvin Pearlston
Contact Information:
Melvin Pearlston
Phone: 707-629-3333
Fax: 707-629-3334
Mailing Address:
Pacific Justice Center
PO Box 1158
Trinidad, CA 95570
---
John Lawrence
Contact Information:
John Lawrence
Phone: 530-842-6900
Mailing Address:
122 3rd St
Yreka, California 96097
---
Karen Olson
Contact Information:
Karen Olson
Phone: 707-464-2350
Mailing Address:
431 H Street
Crescent City, CA 95531
.
---
Benjamin Okin
Before residing in Humboldt County, Benjamin Okin was raised in the surfside town of Pacifica, California in the San Francisco Bay Area.
Mr. Okin attended UCLA and graduated with a Bachelor's Degree in Social American History. He continued his education at Golden Gate University School of Law (GGU), known for its nationally acclaimed trial advocacy and litigation program. Mr. Okin excelled in Criminal Procedure One and Criminal Procedure Two, receiving top scores for his entire class. Mr. Okin has also been recognized for his exceptional legal brief writing skills, earning the highest score in Appellate Advocacy and was selected for the GGU Litigation Team. Mr. Okin graduated with honors near the top of his class in 1999.
Mr. Okin is certified in Litigation, Mediation and has studied International Criminal Justice. He worked with the Contra Costa Alternate Defender's Office, Marin County District Attorney's Office, and the San Francisco Board of Supervisors before accepting a position with the Humboldt County District Attorney's Office. While at the DA's Office, Mr. Okin built a reputation as a strong prosecutor who balanced justice with compassion. It's been said, "When Ben makes a fair offer, take it — or you'll be picking a jury and sentencing your client later."
After leaving the District Attorney's Office Mr. Okin decided to bring his legal skills, solid reputation, and formidable advocacy abilities to the private sector. He has served as a defense attorney for over ten years as Senior Defense Counsel at two major private firms as well as two years as Chief Conflict Counsel. As a successful former prosecutor and current defense attorney, Mr. Okin has a distinct advantage as he can properly construct and deconstruct a case.
Mr. Okin is a skilled negotiator and trial attorney who is known for his professionalism and effectiveness behind the scenes and in court. He has successfully tried to jury cases from quadruple homicides, to medical marijuana defense, to DUIs and everything in between. DAs know that Mr. Okin will go to trial on your behalf often leading to better offers to avoid the uncertainty of trial.
Contact Information:
Phone: 888-586-7920
Local: 707-502-3124
Email: Bokin@humdefense.com
Website: eurekacriminaldefenselawyer.com
---
Omar Figueroa
When the future of your cannabis business is at stake, you need representation that's as dedicated as you are. Our skilled, highly-focused team guides clients through California's maze of regulations, staying up-to-the-minute on the evolving policies of the state and its 58 counties.
Cultivators, manufacturers, distributors and retailers alike turn to us for premiere level counsel. Whether you need help forming a start-up or seek contract and regulatory guidance for an already thriving company, we have the tools and experience to ensure you can move forward with confidence.
For decades, progress, justice, and the growth of the industry has been our passion. That's why we continue to work with governing agencies and industry leaders to improve the regulatory environment for California cannabis.
Contact Information:
Phone: 707-829-0215 // 415.489.0420
Email: info@omarfigueroa.com
Website: omarfigueroa.com
Mailing Address:
7770 Healdsburg Avenue
Sebastopol, CA 95472-3352
---
Craig A. Leri
Contact Information:
Phone: 530-742-3233
Email: tlynnwolcott@gmail.com
Website: craiglerilaw.com
Mailing Address:
1101 D Street
Marysville, CA  95901
MANUFACTURED CANNABIS REFERRALS
Cannabis Catering with Chef Fred
My name is Frederick H. Nesbitt III, most call me Chef Fred. I was born and grew up on the San Francisco Peninsula. I graduated from El Camino High School in South San Francisco, CA. Mostly spending the next ten years attending colleges around the state, and Manhattan, New York.
When I lived in San Diego, CA I began a promotions team and became a DJ, a.k.a. Little Fred. Performing at various locations in California and Mexico. In 2002 I made the wise decision to attend my child hood dream School, The California Culinary Academy. I earned 3.87 GPA with Honors. I love and believe in education. It takes perseverance, hard work and planning to bring all the tools of an education to a fine point. Education isn't necessarily something you have to get from a school, my most important lessons I've learned have been from life experiences and working along side people who know how to make good decisions.
Contact Information:
Frederick H. Nesbitt III
Phone: 650-455-5501
Email: cheffred@sfcateringconnection.com
Websites:
Mobile Card Cast: cheffred.mccid.com Receive cannabis recipes on your Smartphone through his Mobile Card Cast (MCCID)
SF Catering Connection: cannabiscatering.com
---
Pure Meds
Chris Conrad
Chris Conrad is an author, museum curator, consultant, public speaker, and internationally respected authority on cannabis, industrial hemp, medical marijuana, cultivation, garden yields and cannabis culture.
Contact Information:
Chris Conrad
Consulting (or Oaksterdam Cannabis Museum): 510-275-9311
Instructor at Oaksterdam University, Oakland CA.: 510-251-1544
Email: case@chrisconrad.com
Website: chrisconrad.com
Hayes Insurance Agency
Tailored Insurance Coverage for: Medical Marijuana Collectives, Cooperatives, Growers and Dispensary Businesses.
Coverage can be written on a mono-line basis or combined to fit your needs. Hayes Insurance Agency has been providing insurance for the Medical Marijuana Industry since 1997. Hayes stays up to date with the changing insurance needs of the Medical Marijuana Industry and they know the market. Hayes has access to all of the major insurance companies who write policies for Medical Marijuana Dispensaries, Growers, Clinics and Cannabusinesses and will shop the market to find the best coverage at the right price!
Contact Information:
Cindy or Debbie
Toll Free: 800-869-8643
Phone: 510-222-8643
Fax: 510-222-6162
Email: ghayes@hayesbrokers.com
Website: hayesbrokers.com
Mailing Address:
Hayes Insurance Agency
3550 San Pablo Dam Road, Suite C
El Sobrante, CA 94803
---
S2S Insurance
Established in 2017, S2S Insurance Specialists LLC is an international insurance intermediary and brokerage firm, specializing in the placement of insurance and other risk insurance services to businesses operating in the Medical And Recreational Marijuana Industry. With Offices in South Florida and Colorado, S2s Insurance Services has the ability to write insurance coverage in all 31 states and the District of Columbia where marijuana laws are enforced on the state level. With over 30 years of Experience, knowledge of the insurance marketplace and marijuana industry, backed by the support of our underwriters both domestic and foreign, S2S can make marijuana insurance coverage both cost effective and tailored to your specific needs.
Contact Information:
Phone Numbers:
916-538-9727
Boca Raton (954) 790-6604
Coconut Grove (305)-442-1500
Denver (720)-726-6147
Email: jj@s2sinsurance.com
Website: s2sinsurance.com
Mailing Address:
1401 Quail Drive, Suite #140 Newport Beach, CA 92660
LOBBYIST AND OTHER ORGANIZATION REFERRALS
Cannabis Liberation League – California 
The primary purposes of this organization are to facilitate legal measures to protect the property, privacy and medical rights of qualified individuals (i.e. those who lawfully use, produce and provide cannabis, in accordance with state laws).
What Cannabis Liberation League – California Stands For
Backing Cannabis-Friendly Candidates
Advancing Ballot Initiatives, Referendums, and Legislation to Re-establish Safe and Legal Access to Medicinal Cannabis
Targeting Legal Relief from Discriminatory Ordinances and Unconstitutional Infringements
Contact Information:
Website: cllca.org
Phone: 530-736-6801
Email: jason.browne@cllca.org
---
Law Enforcement Against Prohibition (LEAP)
Founded on March 16, 2002, LEAP is a 501(c)3 nonprofit organization made up of current and former members of the law enforcement and criminal justice communities who are speaking out about the failures of our existing drug policies. Those policies have failed, and continue to fail, to effectively address the problems of drug abuse, especially the problems of juvenile drug use, the problems of addiction, and the problems of crime created by criminal control of illegal drug sales.
Although those who speak publicly for LEAP are people from the law enforcement and criminal justice communities, a large number of our supporting members do not have such experience. You don't have to have law enforcement experience to join us.
By continuing to fight the so-called "War on Drugs," the US government has worsened these problems of society instead of alleviating them. A system of regulation and control of these substances (by the government, replacing the current system of control by the black market) would be a less harmful, less costly, more ethical, and more effective public policy.
Please consider joining us and helping us to achieve our goals: 1) to educate the public, the media and policy makers about the failure of current policies, and 2) to restore the public's respect for police, which has been greatly diminished by law enforcement's involvement in enforcing drug prohibition.
Contact Information:
Darby Beck, San Francisco, CA, Chief Operating Officer and Media Relations Director: 415-823-5496
Phone: 781-393-6985
Fax: 781-393-2964
Email: info@leap.cc
Website: leap.cc
Mailing Address:
121 Mystic Avenue
Suites 7-9
Medford, MA 02155
---
The Human Solution International
The Human Solution International is a grassroots network of people that began in Southern California. Chapters have been chartered covering the Northern, Central, and Southern areas of California as well Arizona, Washington, Michigan and Ohio. You can become a member and start a chapter too! The purpose of THSI is to support each other through the trials we face as cannabis consumers and spread educational information about cannabis. California voters approved cannabis for medical uses in 1996, now more than 23 states and our nation's capital all have compassionate use laws.
Recent studies have shown that cannabis compounds are not only safe, they are important to healing dozens of known human conditions through a system in the body known as the ECS or EndoCannabinoid System. After years of negative press, the truth is being revealed that the only danger related to cannabis is the risk of arrested by law enforcement. Many cannabis patients, cannabis consumers, supporters, and those who just want their tax money put to better use have already joined this group. Only by standing in solidarity against the unfair treatment of cannabis consumers can we stop penalizing good people with bad laws. Our tax dollars pay to arrest and incarcerate people for cannabis while the economy continues to fail. Your tax dollars are used to feed, house and provide limited medical treatment in prisons and jails while our public school budgets are cut year after year!
Cannabis and hemp should be legal across the nation!
No Victim = No Crime = Not Guilty!
Join us to help end cannabis prohibition for good!
No One Should Go To Jail For A Plant!
Contact Information:
Phone: 951-934-0055
Email: info@thsintl.org
Website: thsintl.org
Mailing Address:
Headquarters Chapter
26521 Hammack Avenue
Perris, California 92571
---
50 State Strategy Super P.A.C.
50 State Strategy is a Federal PAC which seeks to advance progressive candidates across the country, legalize marijuana, advance immigration reform, and fight those who seek to suppress the voting rights of African-Americans and others.
In order to advance our efforts, we need the support of like-minded individuals across the nation and so would like to invite you to join with us in this fight to advance the most American of values.
Contact Information:
Email: info@50statestrategy.com
Website: 50statestrategy.com
Mailing Address:
152 N Third St., Suite 600
San Jose, CA 951125560
FEC identification number: C00502633
---
Robinson Communications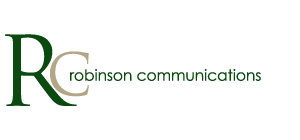 Robinson Communications has a long history of winning close political races, propelling underdogs to victory, and overcoming challenging obstacles to insure controversial community projects obtain approval. Our research based and innovative strategies have a proven success rate and our past clients can attest to our cutting edge technologies, our flexibility and our ability to work under extreme pressure.
Contact Information:
Phone: 408-217-8107
Email: rich@robinsonwins.com
Website: robinsonwins.com
Mailing Address:
111 W. Saint John Street, Suite 700
San Jose, CA 95113
---
California Strategies
A full-service public strategy firm with unparalleled experience and statewide reach and depth, California Strategies and its separate lobbying company California Strategies & Advocacy helps clients navigate through the complexity and subtleties of California's political, regulatory, legislative, and media environment to achieve winning results. Over the last 20 years, California Strategies has earned a reputation for devising successful results that benefit both clients and the public.
Contact Information:
Phone: 916-266-4575
Fax: 916-266-4580
Email: dford@calstrat.com
Website: calstrat.com
Mailing Address:
980 9th Street, Suite 2000
Sacramento, CA 95814
21st Century Entertainment
21st Century Entertainment Video Productions is your one-stop digital media production company specializing in video production in extreme sports, original television programming, online services and media consulting.
With over 25 years of experience in special event video productions and corporate marketing, 21st Century Entertainment is Northern California's premier video production company, by offering unsurpassed client service and video production quality.
Contact Information:
Phone: 530-527-3456
Email: dpmad@21stce.com
Website: 21stce.com
Mailing Address:
21st Century Entertainment
Derik Madrid
P.O. Box 8516
Red Bluff CA, 96080
Studio:
18 Antelope Blvd
Red Bluff, CA 96080
---
Tom Boyle Media
Tom Boyle has 20+ years experience in graphic and web design, photography, writing and editing. Whether you need a logo, web site, brochure, poster, book, social media advertising, or all of the above, Tom Boyle has experience with the ins and outs of the web as well as printing methods to create something you will love!
Contact Information:
Phone: 530-567-9803
Email: tomboylemedia@gmail.com
Website: tomboylemedia.wordpress.com
Mailing Address:
P.O. Box 695
Red Bluff, CA 96080
---
Offbeat Mixed Media
Offbeat Mixed Media is dedicated to creating evocative, entertaining and, well, Offbeat designs for products such as Tee Shirts, Tank Tops, Sweat Shirts, Hoodies, Hats, Mugs, Totes and More.
Contact Information:
Email: jason@offbeatmixedmedia.com
Website: https://offbeatmixedmedia.com
Mailing Address:
P.O. Box 9152
Red Bluff, CA 96080
NorCal Health Care, Dr. Jeff Hergenrather
NorCal Health Care is the leading provider of health care solutions, combining both traditional & alternative approaches to medicine. Over the past decade, NorCal has offered medicinal cannabis evaluations and continues to stay on the cutting edge of the industry. Under its new leadership, NorCal has added a host of additional services such as general medical care, acupuncture, massage therapy, and nutritional consultations. Drawing on years of experience, the qualified staff at NorCal is here to assist you in developing a complete healthcare plan for you. Our mission is to incorporate traditional health care services with alternative medicine to create an atmosphere of compassionate, comprehensive, and confidential care to every patient we serve.
Contact Information:
Dr. Hergenrather, Sebastopol Office:
Phone: 707-484-7720
Toll Free: 1-877-420-2120
Phone: 707-468-7400
Mailing Address:
527 S. State St.
Ukiah, CA 95482
---
Center For Optimum Health
Dr. Allen offers an "integrative" approach to health and wellness. In practice for over thirty-five years and a pioneering figure in alternative and anti-aging medicine, he has developed an approach that searches for the root cause(s) of illness rather than merely focusing on treating symptoms, using the best and most effective modalities from both conventional and alternative systems of practicing medicine.
Contact Information:
Dr. David R. Allen, Dr. Allen Green
Phone: (310) 315-5483  
Fax:  (310) 315-5487
Web site: davidallenmd.com
Mailing Address:
11860 Wilshire Blvd., Suite 200
West Los Angeles, CA 90025
---
Dr. Laurence Badgley
Dr. Laurence Badgley, MD, provides medical examinations and counseling services to patients with chronic pain and other conditions alleviated by cannabis.
A graduate of Yale University School of Medicine (class of 1968), Dr. Badgley is an internationally recognized expert in his field, with 40 years experience in the study and practice of natural therapies such as acupuncture and homeopathy to treat chronic pain and other conditions.
Dr. Badgley's most recent breakthrough is his discovery of the cause and cure of fibromyalgia, a condition for which Dr. Badgley recommends cannabis treatments.
The author of Choose to Live: An AIDS Healing Companion (1988), Healing AIDS Naturally (1987), Energy Medicine (1986) and the forthcoming THC Exam, Dr. Badgley was also the tour physician to the Rolling Stones and Led Zeppelin in the 1970s.
A licensed rural physician based in Eureka, Calif., Dr Badgley maintains offices Hayfork, Willits, Crescent City and Redding. A licensed rural physician, Dr. Badgley makes ranch calls by appointment throughout Humboldt, Trinity, Mendocino, Del Norte, Siskiyou and Shasta counties.
Contact Information
Dr. Laurence Badgley
Phone: 707-616-3485
Toll Free: 1-877-723-3330
Mailing Address:
612 G St.
Eureka, CA 95501-1020
---
Stephen Banister, M.D.
Dr. Stephen Banister has enjoyed living and practicing medicine in Nevada County for over 30 years, providing a full spectrum of primary care, holistic medicine and pain management.
Dr. Banister pioneered the integration of medicinal cannabis into his primary care and pain management practice in 1996 with the passage of proposition 215. His years of experience treating chronic pain, migraines, PTSD, ADHD and persistent muscle spasms with medical marijuana has made him an expert in the field.
Dr. Banister is regularly called upon to educate doctors, lawyers and patients about the safety and effectiveness of medical marijuana. He has proudly testified in court on behalf of his patients and their rights to access and use medicinal cannabis.
Dr. Banister is currently welcoming new and return patients to his practice. He is very excited to care for patients using medicinal cannabis or to see those looking for alternatives to traditional medications in treating their health concerns.
Contact Information:
Stephen Banister, M.D.
Phone: 530-274-2274
Website: highlandspringswellness.com
Mailing Address:
1061 E Main St. Suite 204
Grass Valley, CA 95945
---
Dr. William Toy
Contact Information:
Dr. William Toy
Phone: 530-273-5690
Fax: 530-273-5797
Mailing Address:
120 Richardson Street Suite B
Grass Valley, Ca. 95945
---
Beverly A. Mikuriya, M.D.
Contact Information:
Beverly A. Mikuriya, M.D.
Phone: 510-525-1278
Email: mikuriyamedical@gmail.com
Mailing Address:
513 El Cerrito Plaza
El Cerrito, CA 94530
---
Tom O'Connel, M.D.
Contact Information:
Tom O'Connel, M.D.
Office: 650-992-8200
1740 Telegraph Ave. Oakland (Every Sunday noon to 6pm.)
Main: 510-839-0723
1760 Mission St. San Francisco (Every Wednesday noon to 6pm.)
Main: 415-553-7780
442 Haight St. San Francisco (Alternate Tuesdays noon to 6pm.)
Main: 415-864-1300
6 School St. Plaza, Fairfax (Marin Co.) (Alternate Thursdays noon to 6pm.)
Main: 415-256-9328
---
Glenn Health Centers, Inc.
Contact Information
Dr. Michael Gitter, M.D.
Dr. Terrence Malee, M.D.
Phone: 530-242-6784
Mailing Address:
1522 Charles Dr.
Redding, CA 96003
Adilas.biz
The word "adilas" is an acronym for "all data is live and searchable".
Adilas.biz is an online server-based application where people and businesses can store and track their daily business operations and backend accounting needs.
Adilas can get very complex results like aging, histories, usage, reports, final numbers, and totals (accounting and financials). They have made customized edition of their software just for the Cannabis Industry, tracking from seed to dispensary sales, and covering growing, harvest, transportation, payroll and other expenses as well as investment and income.
Contact Information:
Phone: 719.966.7102
Email: sales@adilas.biz
Website: adilas.biz
Driver Impairment Testing
DRUID Impairment Evaluation App
There has been a peer-reviewed evaluation of DRUID accepted for publication, testing alcohol-impaired volunteers at police academy wet labs.  The author is a local professor and DRE who has embargoed the paper and results until it appears, which hopefully will be in April 2019.  Micheal Milburn, Ph.D. also has a colleague at Johns Hopkins who has been using DRUID in his dosage- and placebo-controlled cannabis administration studies.  Milburn thinks that data collection is nearing completion and hopefully can be presented in an open-access online journal so it will be available right away.  The PDF file below contains graphs that show how well DRUID performs.
In terms of scientific validation, NIH/NIDA just funded Milburn's SBIR grant for validation research on DRUID.  His scientific reviews for the proposal were stellar.  Here is Milburn's argument.
This recent report from the Center on Media, Crime and Justice at John Jay College lists DRUID as the only objective measure of impairment for the roadside.
Add Your Heading Text Here
Lawmen Protecting Patients
LPP was founded by members of the law enforcement community whose lives were changed by the medical use of cannabis. Their mission is to advocate for and protect the rights of medical cannabis patients.
Contact Information:
Nate Bradley, Executive Director
Phone: 916-671-4045
Email: info@lawmenpro.org
Website: facebook.com/lawmenpro/
Mailing Address:
P.O. Box 264
Sheridan, CA 95681
PRIVATE INVESTIGATION REFERRALS
Bradley Consulting & Investigations
PI Lic #27358
Member – California Association of Licensed Investigators (CALI)
Bradley Consulting & Investigations (BCI) is a full service strategic consulting and investigation firm. We are based in Northern California and provide comprehensive strategic consulting and confidential investigative services to clients throughout California.
We uphold the highest standard of confidentiality, legality and quality in consulting and investigation services. We understand the delicate nature of the situations at hand and approach each client that in mind. We use a variety of information sources and outside-the-box strategies to provide you with the outcome and information you need.
At BCI we offer a no cost initial consultation. We will formulate an investigative plan or strategy and provide you with the costs up front.
Contact Information:
Phone: 916-671-4045
Email: Nate@bradleypi.net
Website: facebook.com/Bradley-Consulting-Investigation
Mailing Address:
PO Box 264
Sheridan, CA 95681-0264
William Blunt
DRE # 01117891
Broker/Owner William "Bill" Blunt can help you with all your grow business needs. From buying land to renting a storefront.
Not in his area? No problem he will find the right broker anywhere in the country
Contact Information:
Phone: 530-529-5700
Cell: 510-915-2852
Email: bill@rimrockrealty.com
Website: williamblunt.com
Mailing Address:
30 Tranquility Ct.
Red Bluff, CA 96080
---
Emerald Coast Holding Company
Emerald Coast Holding Company (ECHC) offers investors a long-term platform for entering into California's cannabis industry, as it continues evolving under state and local regulatory adjustments.
Their business model and family of companies provide the maximum financial and legal liability protections, as well as the greatest tax advantages available to the cannabis industry at this time.
Their products and services include: Management of long-term-renewable property, greenhouse, building and equipment leases; Development of property flips; Service of annual interest bearing loans; Operation of uniform branding and product management platform; Marketing of industry specific intellectual property; Ongoing development of joint marketing partnerships and ventures; Exclusive partnership with a 20-year Consulting Firm to offer industry products and services (formation and licensing assistance, educational products and
legal services), and; Providing a "lease back" program to allow existing small cannabis businesses and family farms to continue developing their own brands, under our family of companies.
Their business model has been developed to sustain long-term projected growth, without any direct exposure to the volatility of the cannabis industry. Their family of companies is positioned to continue securing additional commercial licenses, as state and local regulations become more settled.
Contact Information:
Jason Browne (Chief Executive Officer)
Phone: (530) 736-6801
Email: jason@emeraldcoastholding.com
Sequoia Nys (Chief Operating Officer)
Phone: (707) 734-0207
Email: sequoia@emeraldcoastholding.com
Ariel King (Chief Financial Officer)
Phone: (707) 954-3628
Email: ari@emeraldcoastholding.com
Website: https://emeraldcoastholding.com
Mailing Address:
600 F Street, Suite 3, #1005
Arcata, CA. 95521
CANNABIS SCHOOL REFERRALS
Cannabis Career Institute
Cannabis Career Institute is an innovator in the field of marijuana schools. We originated in March of 2009, following on the heels of and continuing the tradition of Oaksterdam University, the most successful marijuana school in the world. With more of a focus on business technique, Cannabis Career Institute has set the trend by creating a step-by-step method of doing business and providing it on a silver platter for students! The guidelines for how to create, brand and market a collective are all presented here along with options on what to do first based on your timeline and budget. The goal of this marijuana school is empower the students by giving them the information they need to succeed in the world of cannabis. Whether they want to start their own medical marijuana delivery service, their own medical marijuana dispensary, their own medical marijuana edibles operation, their own medical marijuana grow-room or even their own medical marijuana school. Marijuana schools are popping up everywhere. However, they fail to recognize the fact that not only do you have to provide more than just general information about medical marijuana, you must present it in a way that is credible.
Most marijuana schools do not have a staff that has a lifetime of experience in each field: Delivery, Dispensary Management, Law, Marketing and Advertising, Marijuana Cultivation and Cooking. Cannabis Career Institute does. Many marijuana schools were created by people who have absolutely no background in the cannabis business at all! Cannabis Career Institute has trained many of the people who have now started these schools! We are proud to have provided this training and information to many of these marijuana schools. However, make sure to check about the backgrounds of the owners of some of these marijuana schools as it may save you a bit of time and money! Cannabis Career Institute's definition of a marijuana school is one that provides a formula for success for its students. Their network of contacts is an invaluable support system that gives the students the ability to make informed choices about their business. Having the team there to answer their questions as they progress with the creation of their business is also something other marijuana schools don't offer. When a student leaves CCI they will have a list of things to do and the confidence to accomplish those tasks. Cannabis Career Institute believes that knowledge is empowerment. Unlike most "marijuana schools" CCI encourages their students to succeed by showing them the full picture and letting them decide how to create their business. Cannabis Career Institute believes that by achieving your goals, "your success is our success".
Contact Information:
Toll Free: 800-753-2240
Website: cannabiscareerinstitute.com
---
420 College
At 420 College we've been holding live marijuana business seminars in Los Angeles, Burbank, Sacramento, Redondo Beach, Fresno, San Jose, San Francisco, Tucson, Phoenix, Seattle, Spokane, Las Vegas, Portland, Chicago, Ft Lauderdale, West Palm Beach since it was founded in March of 2009. Wherever we haven't been, we'll be there soon.
420 College is aimed to provide the most up to date information on ever so fast changing medical marijuana laws and regulations for medical marijuana businesses.
420 College seminar in Redding, Ca420 College is headed by president and founder, George Boyadjian.
After working in the construction industry since 2002 and operating his own remodeling company, George decided to pursue his real passion of working in the medical marijuana industry after the construction industry along with several other industries where damaged by the fading economy back in 2008.
420 College staff is made up of professionals such as attorneys, accountants, insurance agents, real estate agents, traceability software, quality testing labs, cannabis growers, credit card processors, bankers, dispensary operators, and many industry referrals that will be vital to anyone's success in the cannabis industry.
When 420 College started in 2009, there were only 2 "Cannabis Colleges" in the entire nation, Oaksterdam U and MCC Directory (now changed to MCC Institute). 420 College seminars have trained many of the new "Cannabis College" founders, such as Gus Escamilla of Greenway University, and many others in this land of entrepreneurs, who have seen 420 College success and tried to duplicate the business.
420 College business model is what separates us from the rest. When you come to a 420 College seminar, you meet local industry professionals like local marijuana attorneys, accountants and other industry professionals. Also, your fee of $250 covers 2 full days of consultations from industry professionals, free continuing education and most importantly friends in the industry. After your payment of the full enrollment fee, you may visit our workshops as much as you want and where ever we go, all for FREE!!! That is has been our business model since we started and it will not change.
Contact Information:
Toll Free: 855-420-8255
Website: 420college.org
Mailing Address:
420 College Corp.
P.O. Box 16398
Fresno, Ca 93755
TESTING LABORATORY REFERRALS
Steep Hill
Steep Hill is the country's leading cannabis science and technology firm. Steep Hill opened the first commercial cannabis lab in the United States in 2008, and now has company-owned labs in Berkeley, CA, and Seattle, WA, with licensed labs in Denver, CO and Las Vegas, NV. We plan to open a new lab in Albuquerque, NM, and a licensed location in Portland, OR in 2015.
Steep Hill's core business is testing and analyzing medical and recreational marijuana to ensure compliance with public safety standards. In addition to its core business, Steep Hill is also an innovative R&D Lab that has developed and commercialized two highly-differentiated and proprietary products: the QuantaCann™ and the GenKit™.
Contact Information:
Phone: 510-562-7400
Fax: 510-562-7402
Email: info@steephillca.com
Website: steephill.com
Mailing Address:
Steep Hill Laboratory
1005 Parker Street,
Berkeley, CA 94710
---
CW Analytical Laboratory
Through rigorous scientific testing procedures, CW Analytical ensures the safety and quality of medical marijuana products sold in dispensaries for improved patient safety.
CW Analytical provides dispensaries with important information about the safety, quality, and potency of their medicinal marijuana products. We also work with manufacturers of medical marijuana edibles to ensure dosage and label accuracy while also providing microbiological testing for quality assurance.
The PhDs on the CW Analytical team have the ability and experience to analyze a wide range of medical marijuana products, along with the academic and professional expertise required to interpret and defend our results. These attributes make CW Analytical the ideal candidate for providing third party product assurance for dispensaries, edible manufacturers, growers, and cultivation facilities.
Our vision is to develop certification and chain of custody procedures that enable medical marijuana products to be tracked from field to patient. These procedures will help ensure the quality, security, and accountability of the medical Cannabis supply chain and will protect patients, growers, dispensary staff, and the environment from exposure to biological and chemical agents.
Contact Information:
Phone: 510-545-6984
Email: lab@cwanalytical.com
ACCL (Association of Commercial Cannabis Laboratories)
Inquiries: robert@cwanalytical.com
Website: cwanalytical.com
Mailing Address:
851 81st Ave Ste. D
Oakland, CA 94621
---
Green Style Analytics
We are a Medical Cannabis Analysis and Testing Service.
We pick-up your samples, you can arrange drop-off or we will travel to your site and analyze your cannabis, whether it is flowers, concentrates or most edibles. We are based in Central California — which allows us to easily access both southern and northern California.
Our mobile lab will set up at your site, analyze samples while you wait, and give you a printout of the results before we leave. If you prefer we can pick up your samples, and usually deliver your results within 24 hours. We operate SRI 8610C portable gas chromatography (GC) FID analyzer, which provides accurate measurement of potency. We analyze strains, most edibles, tinctures, and concentrates for CBD, THC and CBN levels. With a 200x USB microscope, we visually inspect flowers for foreign material and mold/fungus.
After analysis, we provide you a printout of the results, and, if requested a sheet of labels. We will also create custom reports, and labels as required.
If you do not have enough room for us to set up on site, or only have a few items to test, arrangements can be made to have your samples picked up and tested off site. Results will be texted, emailed and mailed to you as you prefer.
Contact Information:
Kalif – Edward Jenkins
Toll-Free: 844-420-TEST
Phone: 916-471-9943
Mailing Address:
1000 Lincoln Rd., Ste H-213
Yuba City, CA 95991